First Fruits
Community Church
BE OUR GUEST
online!!
(Sanctuary temporarily closed due to covid-19)
Imagine waking up in the morning, excited that your family woke up earlier than you did because they could not wait to go to church! People say that when they pull into our parking lot and enter into the doors of our church, they feel the love. From warm friendly smiles to upbeat music... with relevant messages and something for the kids to do... First Fruits Community Church is what we all have been looking for - a comfortable, uplifting environment that your family will want to come back to over and over again! Learn more about us below...
follow us on
Soundcloud for inspiration and encouragment!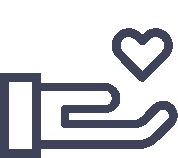 "Whoever is generous to the poor lends to the lord, and he will repay him for his deed."
we have childrens church!!!